Friends, i can totally understand when you are out of job involuntarily. and you want to join new firm ASAP and looking help in that. We mostly try regular approach , we pick up our resume' and start applying all type of jobs we come across. and we ask people to help in job search.
Here i like to give one perspective to reflect and think. Everyone need 2-3 opportunities to weight and 1 job to start. As you already out of job without your wish , and having many social, financials obligation to fill so u want job ASAP but pause for a minute and think, why not you prepare yourself for your expected future role, future position, future job properly. because sooner/later u will get job but with this perspective you will get job as per your future expectations.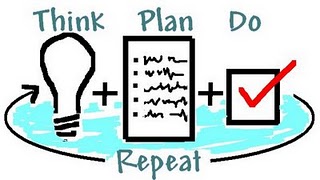 Think – What are you want your future job / role and what are GAPs you have right now.

Plan – your activities for next 3 -5 weeks to minimize those GAPs.

ACT – based on future plan , not just job but your expected job.
Prepare your Resume" / CV in NEW format for your new future role in mind
Don't pick your 5 year , 10 year old CV. Get latest contemporary template.
Write your resume based on your future role/ job. Languages, words, description accordingly.
samples – https://novoresume.com/resume-templates
Upload your resume'in Linkedin and create post to seek professional reference
You anyway applying jobs , but take a pause and apply only jobs of your future expectations as you need only 1 job so choose wisely and play smartly.
Update your profile to reflect future you. Act for future role.
Let your new resume' showcase to your professional contacts
Write up about your future expected role and tag your mentors, seniors , colleagues
Create professional post on linkedin to share your skills and highlight your expertise
as you acting to filling your future job/role gaps , so as you are minimizing those gaps by learning new things, acquiring new knowledge , doing exams/course/ certifications , so lets showcase those via putting post, articles or updates on your Linkedin.
Feel free to share your opinion and lets help each other to make future better professionally. I am happy to help. Anyone out of job in Oracle EBS/ R12/ Peoplesoft background, we are doing Oracle Cloud ERP Master Class series , good chance to upgrade your level and skills – join FREE – https://know-oracle.com/2020/05/14/oracle-cloud-erp-webinar-series-every-tuesday/
https://www.facebook.com/groups/KnowOracle/
https://www.youtube.com/c/knoworacle
we are also working out to help our fellow professionals , so feel free to join this program also – https://know-oracle.com/2020/05/25/knoworacle-cloud-erp-coach-leap-learning-for-excellence-and-progression/
Thanks – Shivmohan Purohit